Regular price
$ 3,332.00 MXN
Regular price
Sale price
$ 3,332.00 MXN
Unit price
per
Sale
Sold out
San Juan Teitipac, Oaxaca
Wall screen. Woven from agave espadin fiber, they extract the fiber from the waste leaves of the mezcal industry. Hermano Maguey, with his FIBRA project, weaves collaborations with master craftsmen, this collection is a collaboration with Teitipac Weavers. Metal structure, fabric of agave fibers and threads and electrical system. It is suggested to be used as a decorative and lighting piece indoors.
Care: The agave fiber, being of natural origin, changes over time until it takes on a slightly more golden tone. It can be maintained by combing and shaking the coat with your fingers. It is not recommended to use outdoors. The use of LED type luminaires is recommended.

Technique: Natural fibers
Measurements : 15 x 15 x 25 cm
Colors : Natural
Materials : Espadín maguey fiber
View full details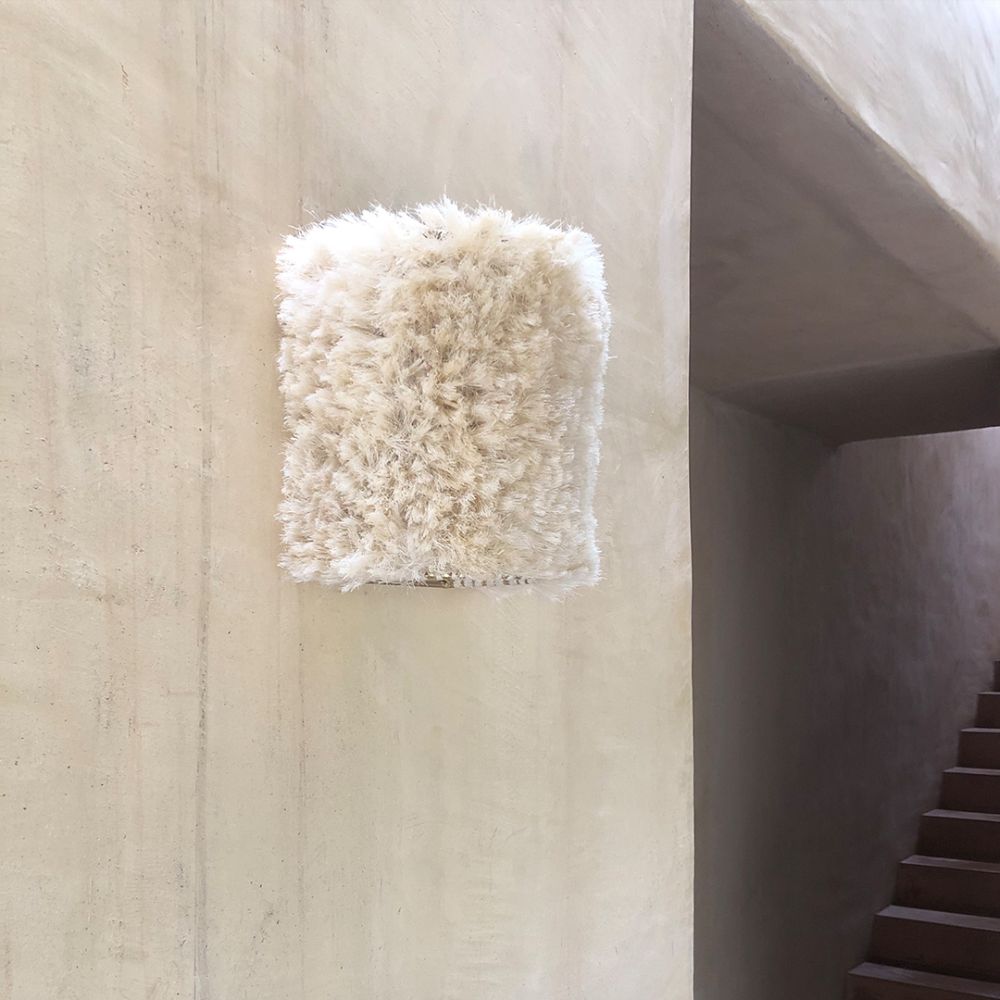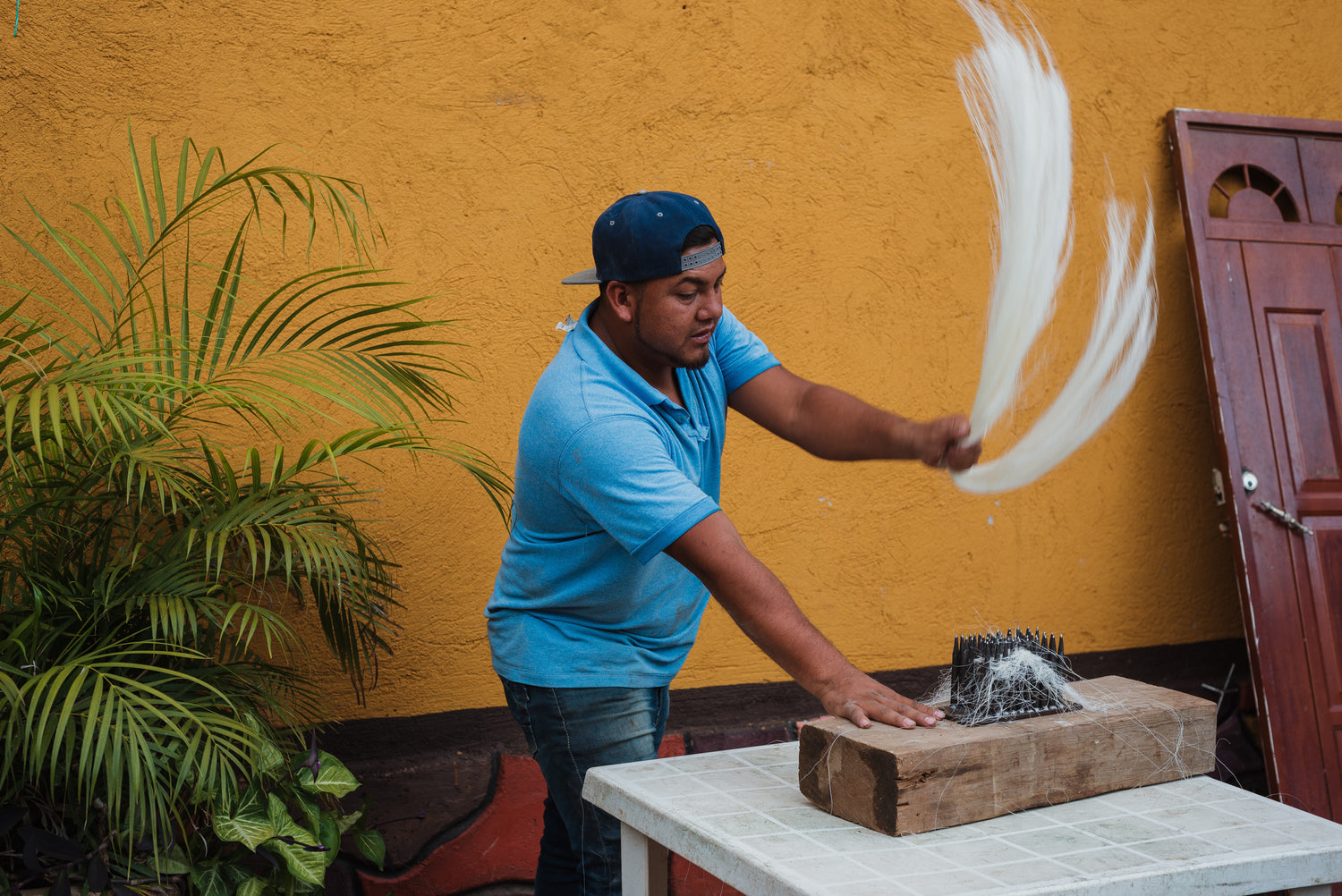 Hermano Maguey
Hermano Maguey is a collaborative project focused on community development, whose pillars are: diversity, equity, equilibrium and balance, inherent to the nature of the maguey-mezcal ecosystem in Oaxaca. It is the result of experience, analysis, field work and interaction with indigenous communities dedicated to planting maguey and mezcal production in the Central Valleys of the State of Oaxaca.

Hermano Maguey is a collective whose mission is to encourage and promote equitable relationships based on practices of financial, social and cultural inclusion with families of indigenous origin in Oaxaca in the search for sustainable systems for the use of maguey based on circular economy, as well as respect to the rights of native peoples, their customs and traditions.