Regular price
$ 1,289.00 MXN
Regular price
Sale price
$ 1,289.00 MXN
Unit price
per
Sale
Sold out
Magdalena Peñasco, Oaxaca
The Degradé Baskets are woven by the hands of 7 artisan women from the Magdalena Peñasco community, in the Sierra Mixteca of Oaxaca. The set is made up of 3 baskets with a square base and a round top finish, where the base starts in natural green and gradually changes to the natural beige color of the palm in the upper half. The Degradé Baskets pay tribute to the natural colors of the palm that are manually classified from palm to palm, separating their tones to later be woven. These baskets fit one inside the other and can be used for home storage or as planters.
Care: It is recommended to clean with a damp cloth and allow to dry thoroughly before using or storing

Allied Organization: Tekiti

Measurements :
Small basket: 17cm in diameter x 17cm in height
Medium basket: 20cm in diameter x 20cm in height
Large basket: 23cm in diameter x 23cm in height.
Colors : Beige and taupe
Materials : Mixtec palm
View full details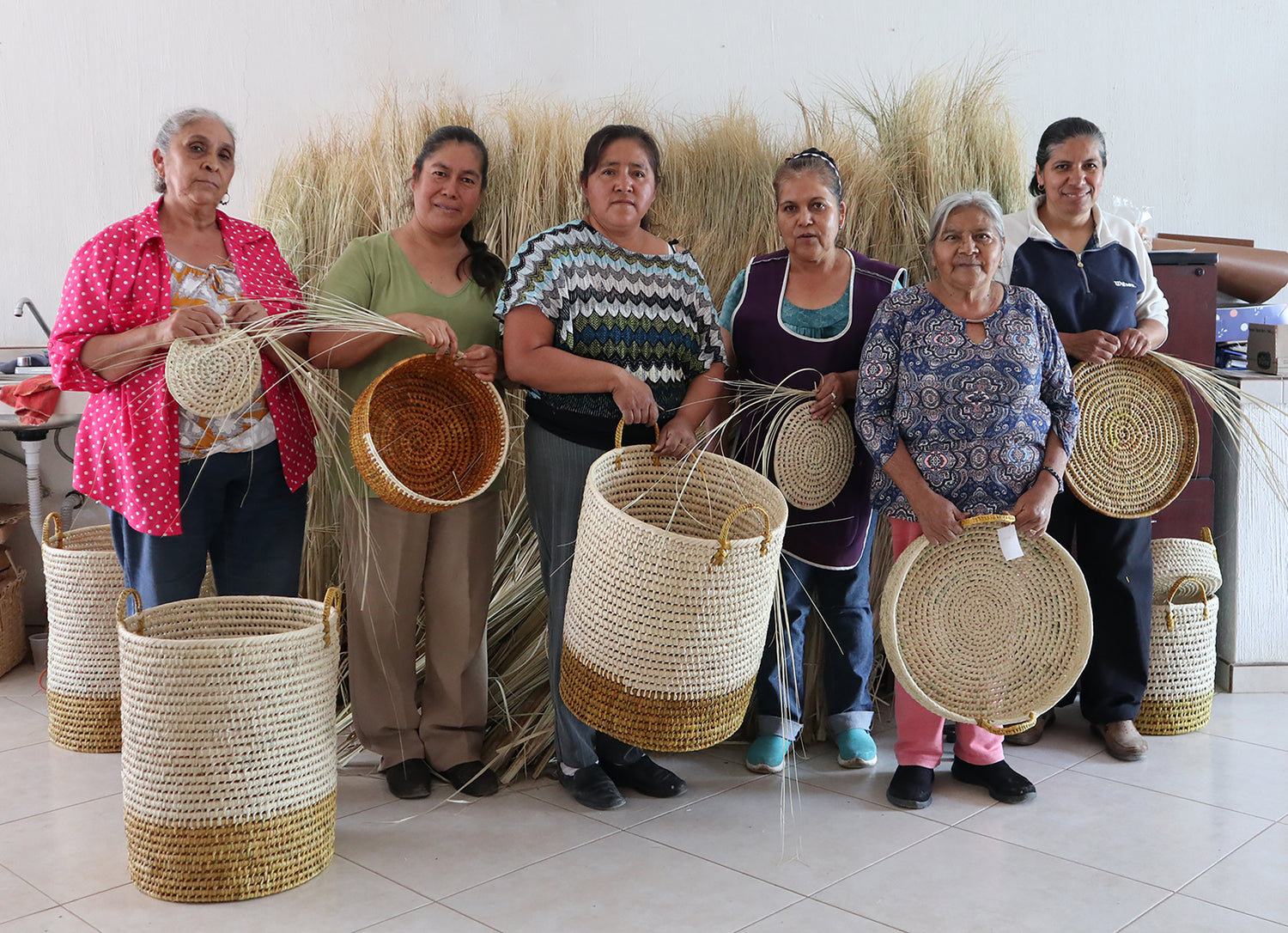 Tekiti
TEKITI is a company dedicated to facilitating fair trade relationships between traditional Mexican artisan workshops and new buyers. Our value lies in solving problems and making things happen in a fair way to generate benefits for all parties and improve the working and living conditions of the artisans with whom we work.
Our mission is to make crafts an economically viable activity for the millions of people who dedicate themselves to it. To do this, while we promote fair and responsible trade in traditional artisan work, we seek to improve the conditions of exchange in both directions: the professionalization of artisan workshops and the awareness of customers through horizontality and dialogue.