Regular price
$ 24,519.00 MXN
Regular price
Sale price
$ 24,519.00 MXN
Unit price
per
Sale
Sold out
Tequisquiapan, Querétaro and Jorge Jimenez Cantu, State of Mexico

A family with a classical architectural language that goes back to vaults, niches and arches, provoking a feeling of refuge, protection and relaxation. A lounge chair that in its full version is characterized by its arched silhouette, recognizable from any point in space. Woven in natural or synthetic rattan, with oak, tzalam or teak wood, and upholstered for indoors or outdoors. Also available in a simple version where a cylindrical, classic, timeless and modern language prevails. Its fabric is open and light, allowing air to pass through and a bit of light, with an authentic and real personality.

Care: Clean with a damp cloth, avoid direct contact with the sun and rain constantly.

Allied Organization: Raft
Designer: Christian Vivanco

Measurements : 76 x 76 x 142 cm
Colors : Natural Wicker (Blue / Orange)
Materials : Natural wicker
View full details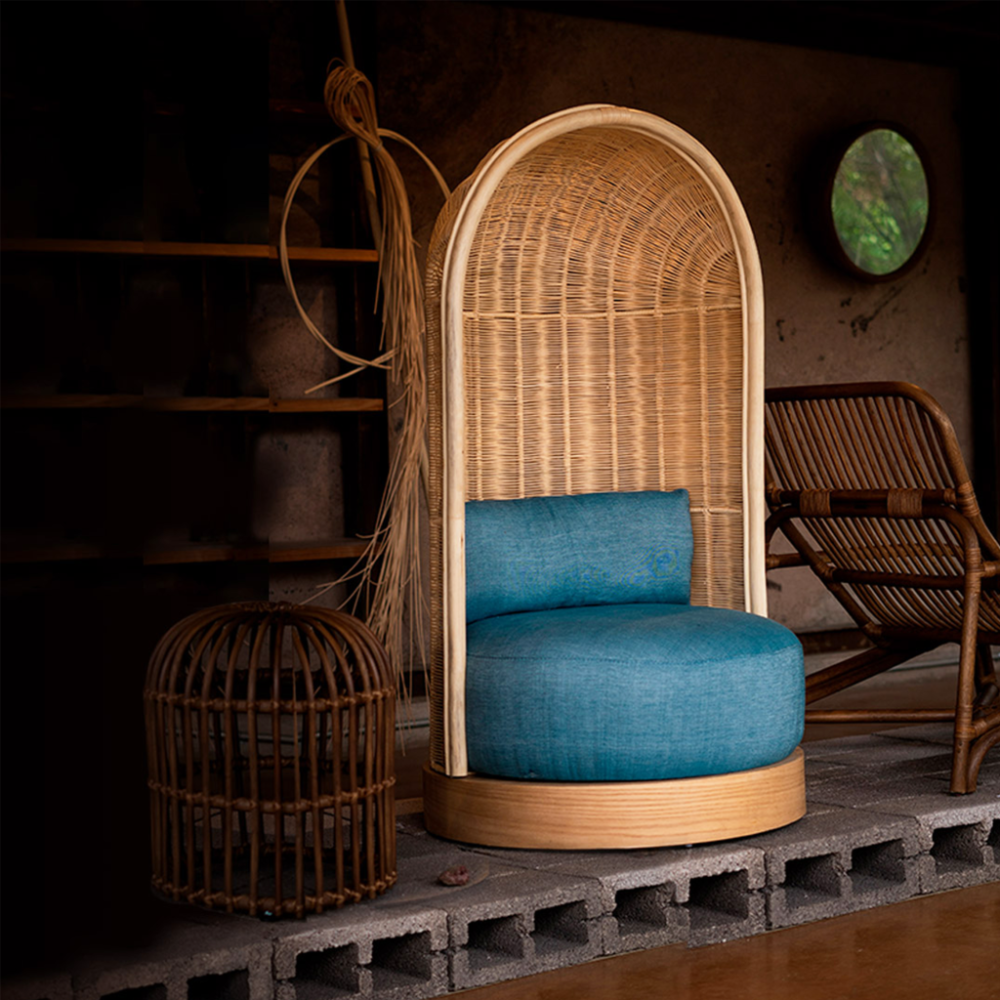 Raft
Balsa is a company established in Mexico City. We work in collaboration with artisans and designers to develop together, joining forces and sharing skills, furniture and objects that will accompany you throughout the years.
Balsa is a company aware of the environment; That is why we specialize in objects made with natural rattan, one of the most sustainable materials in the production of furniture: it is renewable, has a low-impact production, is recyclable, and helps prevent deforestation of tropical forests.
We decided to bet on the value of what is handmade, which is why all our pieces are created, one by one, over several days, by families of expert master craftsmen in weaving natural fibers, who currently use traditional techniques in danger of extinction in Mexico.