Regular price
$ 1,867.00 MXN
Regular price
Sale price
$ 1,867.00 MXN
Unit price
per
Sale
Sold out
Abasolo, Chiapas .
Square-shaped huipil with a round neck and openings on the sides. This piece made by hand by artisans from Abasolo in the state of Chiapas, has an embroidery technique known as cross stitch, traditional in the community and that has been transferred to a versatile and casual garment to wear on any occasion and wear with pride. a national creation.
Care: Hand wash with cold water, do not wring, neutral detergent, dry in the shade, do not use bleach and steam iron or dry-clean.
Allied Organization : Casilda Mut
Craft group: Abasolo
Artisan: Yolanda Gómez Velázquez, Natalia Gómez Velázquez, Ana Gómez López, Meliza Gómez Velázquez, Rosalinda Santiz López, Lucia Nery Hernández Gómez, Florencia Gómez Velázquez
Designer: Clayre del Rocio Coello Coello and Francisco Cancino
Artisan technique: embroidery and sewing

Measurements : length: 58 cm, bust: 1 20 cm, waist: 120 cm, hip: 120 cm
Colors : White and multicolor
Materials : 100% linen fabric, 100% cotton threads
View full details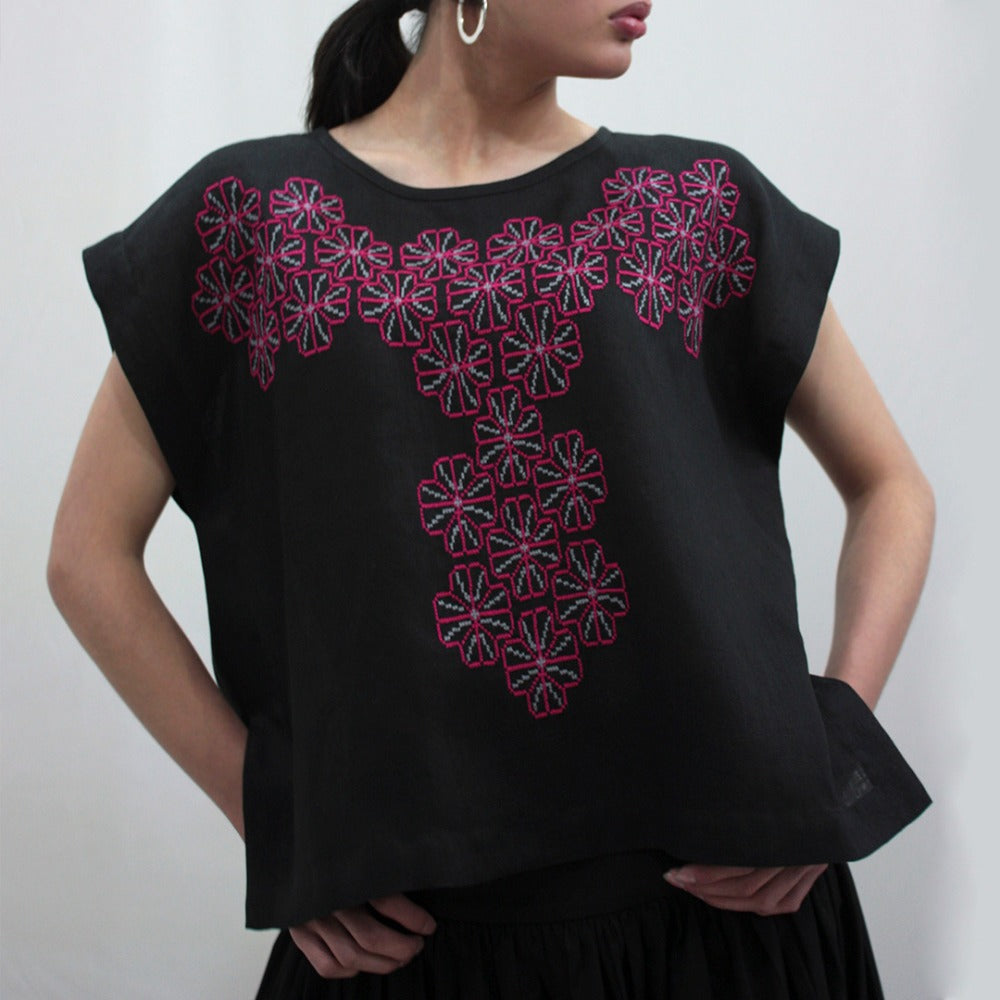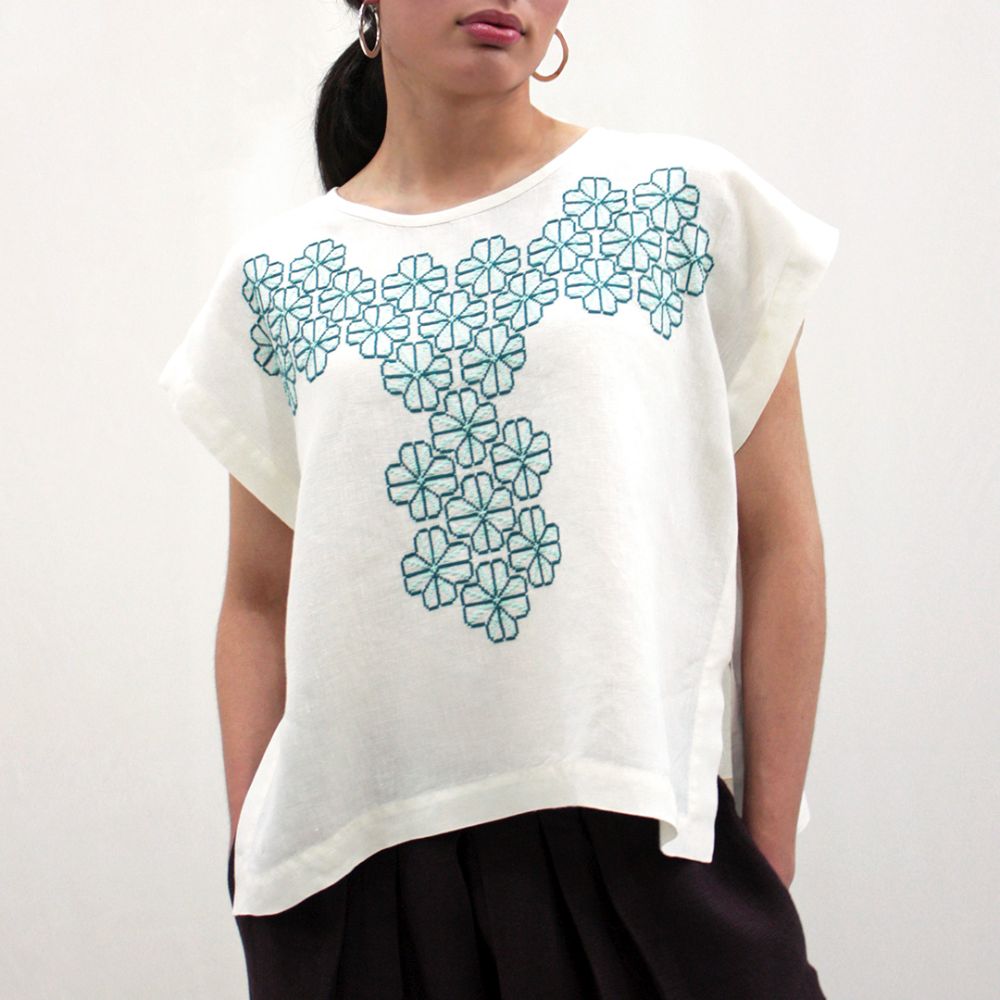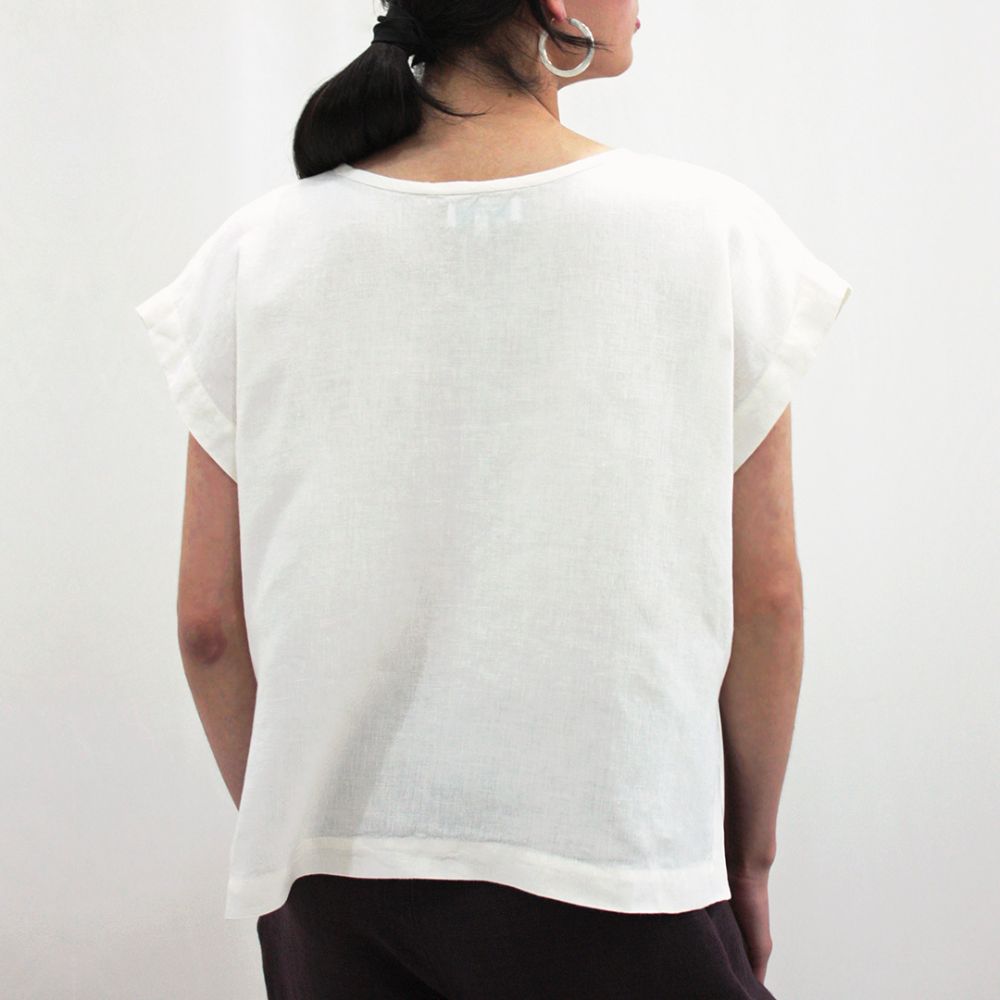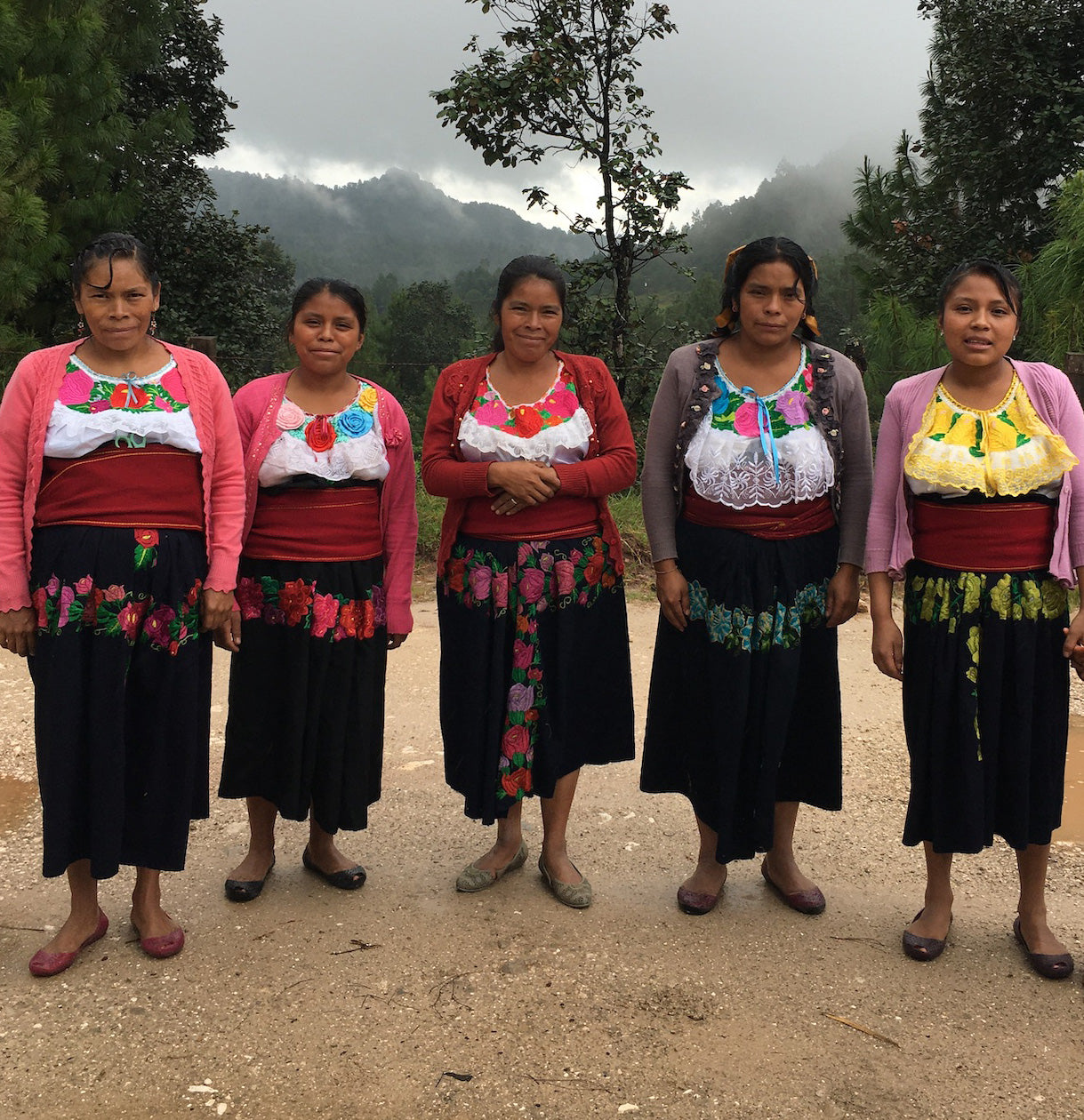 Casilda Mut
They created a link between artisans from the original towns of Mexico and women who seek design, quality and meaning in their clothing. They seek a positive social impact through fashion, designing responsible garments with the aim of creating development opportunities for Mexican communities.
Casilda Mut stems from a dream and a great passion for our roots, synergistically resulting in the dignity of the work of Tzotzil and Tzeltal artisan women, with whom they promote productivity, economic, cultural and human growth from the family base.